A Holistic Approach to Finding Your Ideal Running Shoe (Sole Mate)
Choosing the perfect running shoe is no longer just about the fit for your feet. In 2023, the running shoe landscape is undergoing a transformative shift. Running shoe brands are moving beyond the one-size-fits-all approach, redefining the way they address overpronation, and instead, they are embracing the runner's unique gait patterns.
Paul Thomas, co-owner of Sole Mate and a running specialist in Wales, stands at the forefront of this paradigm shift. His approach is unconventional, rooted in Runeasi, a holistic method that connects not just your feet but your entire body to your choice of footwear.
Discover more in our exclusive interview with Paul Thomas, where he shares how Runeasi is changing the game in finding the perfect running shoe for every individual. It's time to redefine your running experience with a holistic perspective.
Could you share insights about your shoe store?
"Certainly. Our store is actually Wales's only running specialist store, and we're committed to delivering an exceptional experience. Particularly due to the impact of Covid, there's been a noticeable shift towards online shoe purchases, even more so than before the pandemic. Unfortunately, this has led to a rise in injuries stemming from improperly fitting shoes and shoes that aren't well-suited for specific runners. 
Our belief lies in the personalized approach, where we advocate for thorough assessments of every runner. It's paramount to discern which shoe best suits each individual to prevent avoidable injuries. We've made it our mission to ensure that our customers find not just shoes but the right shoes that match their unique needs."
How are you integrating Runeasi within your store?
"Traditionally, the one-size-fits-all approach of prescribing stability or support shoes to overpronators has become somewhat outdated. The breakthrough comes from leveraging the insights provided by Runeasi. We're now able to present customers with scientific data that demonstrates which shoes align best with their kinetic chain. This data-driven approach replaces the subjective perspective and allows us to recommend shoes based on concrete information."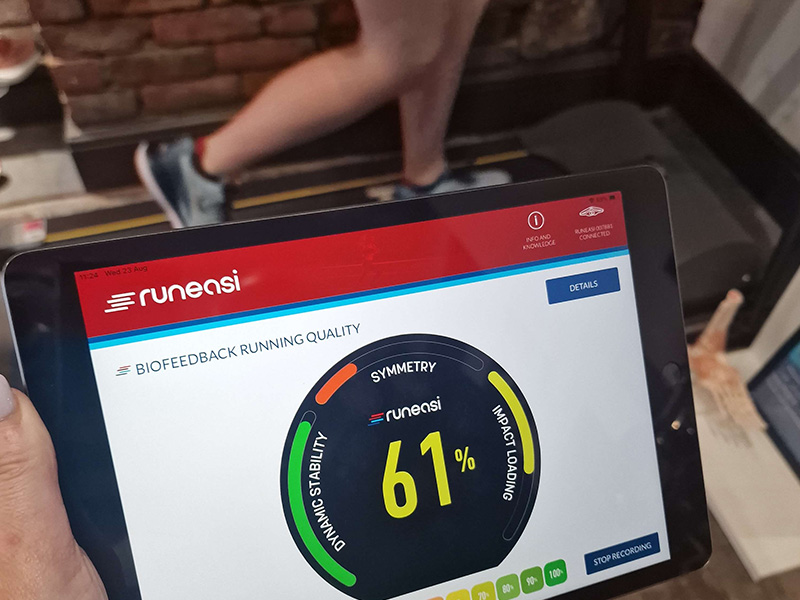 What distinguishes the use of Runeasi in your store?
"The game-changer here is that our customers are experiencing not just recovery from existing injuries, but also prevention moving forward. The data from Runeasi instills confidence in our customers because it substantiates their own experiences with supporting data points. It's a departure from making decisions solely based on personal opinions. For instance, a customer might exhibit slight pronation, but that doesn't necessarily mean a stability shoe is the best option for them. Runeasi's insights challenge such assumptions."
Can you provide us with an example?
"For instance, let's consider a case where a woman was in search of new running shoes. Medical advice suggested finding a stable running shoe that aligns with her global running pattern, primarily addressing issues related to hip stability. During our initial assessment, we quickly identified dynamic stability as her primary area of concern.
To pinpoint the perfect fit, we conducted tests on a range of running shoes, including the Hoka Clifton, Brooks Adrenaline, Mizuno Wave Inspire, Brooks Ghost, Mizuno Wave Skyrise, New Balance 1080, New Balance 880, and Mizuno Wave Rider."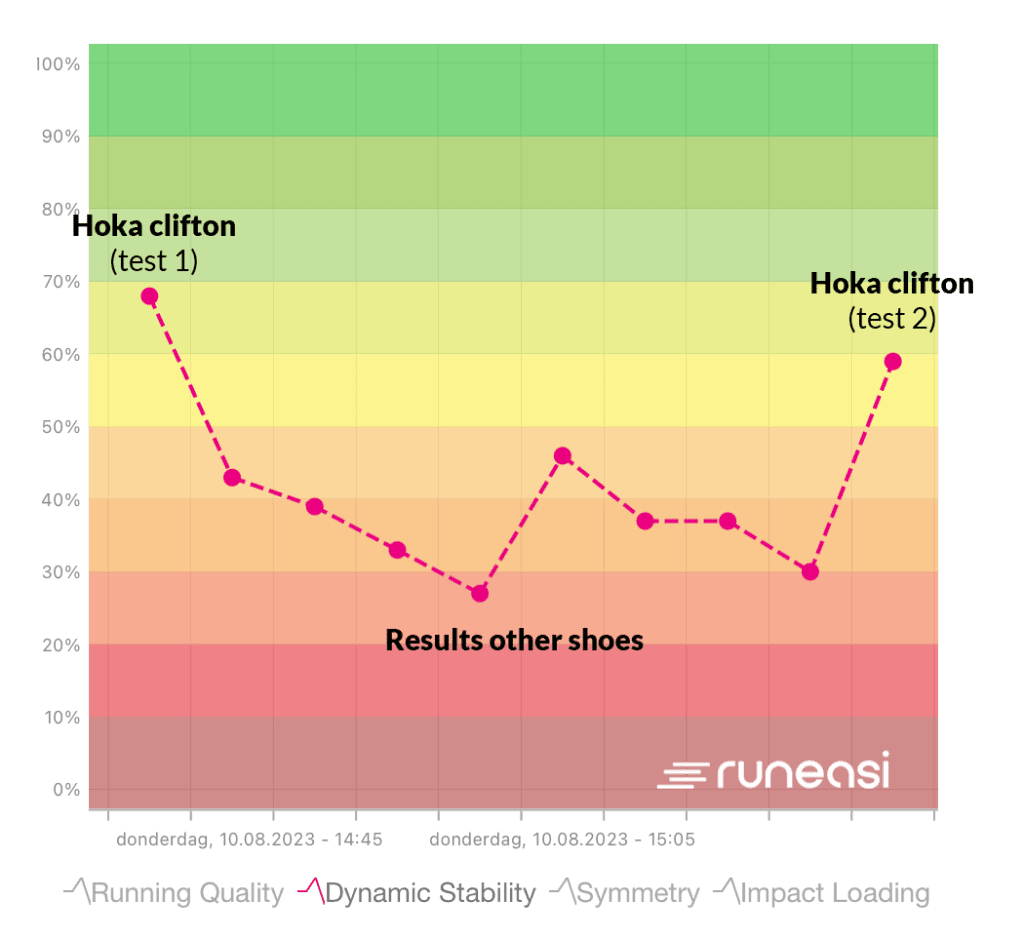 "Through comprehensive data analysis, it became evident that the Hoka Clifton outperformed the other running shoes. We always ensure retesting to account for any possible influence from fatigue, as running biomechanics are dynamic and can evolve over time. However, it's important to note that this doesn't mean the Hoka Clifton is the one-size-fits-all solution, as individual preferences can vary.
Our data-informed approach allowed the woman to make a choice, free from the influence of color or aesthetics, placing the objective evaluation and shoe fit at the forefront of her decision-making process."