LAB GRADE SENSOR
Accurately captures full range of motion and kinetic parameters by leveraging wide sensing range (16 Gs) & high sampling frequency (1000 Hz)
WATER & SCHOCK PROOF
Built to withstand high intensity training and sweating. Suitable for the outdoor elements, come rain or shine. Robust to handle the repetitive and ruthless impact shocks of running.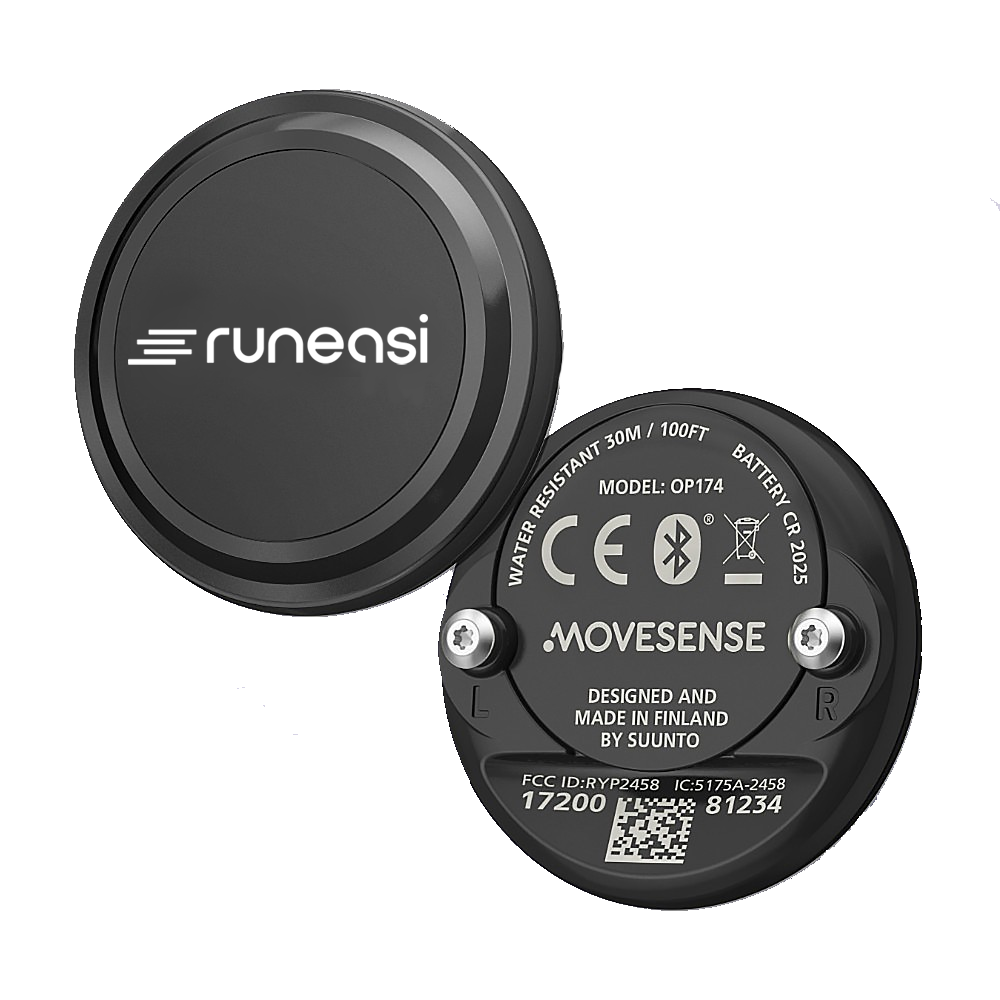 Lightweight & SLIM
Seamlessly integrates onto the body to support movement without restrictions. Weight: 9.4g/0.33oz with battery. Dimensions (36.6mm/1.44" dia. X 10.6mm/ 0.42" thick)
No charging wireless
Replaceable coin-cell battery with operating time up to months, depending on the usage. Bluetooth® 5.0 radio for effortlessly transmitting data real-time or post-session.