Flight Ratio: A Key Metric for Analyzing Running Technique
Running technique is a fundamental aspect of the sport, and each runner exhibits a unique style when they hit the track or road. One crucial biomechanical parameter that can help differentiate various running techniques is the Flight Ratio. In this blog post, we'll explore what Flight Ratio is, its significance in understanding running technique, and how it is employed in the Runeasi running gait analysis app to provide valuable insights into a runner's performance.
Flight Ratio, also known as the reactive strength index (RSI) of running, is a metric that considers the time spent both in the air and on the ground during running. It is formulated by calculating the ratio of flight time (time spent in the air) to step time (total time of one step). By understanding the spatiotemporal parameters of running, Flight Ratio offers a missing puzzle piece in comprehending a runner's gait.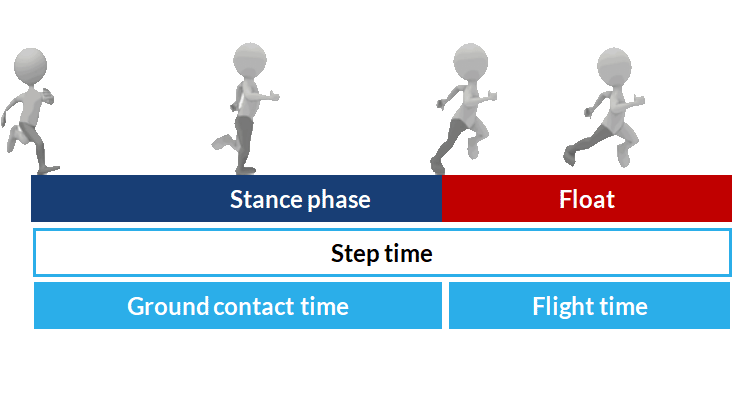 Linking Flight Ratio with Running Technique
In recent years, researchers have extensively studied duty factor, a similar metric focusing on the ground contact part of running as it significantly influences the movements (or kinematics) of a runner's gait (Patoz et al. 2020; Lussiana et al. 2017; Grosprëtre et al. 2021; Lussiana et al. 2019). By analyzing the differences between aerial running styles and terrestrial running styles, experts have gained valuable insights into linking kinematic information and impact-related measurements.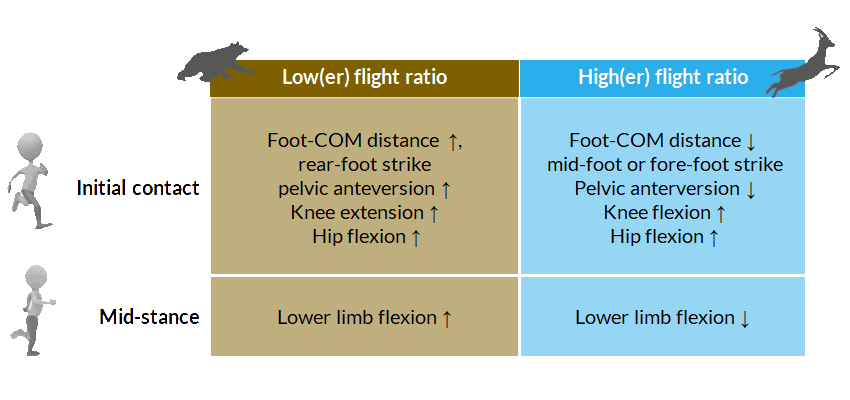 Flight ratio is not the sole factor influencing running kinematics; rather, it bears an indirect yet significant relation to running kinetics and its impact on our bodies. This connection is rooted in the way we propel our center of mass (COM) forward, which directly influences the loading experienced during each stride (Bonnaerens et al. 2020; Hanley et al. 2022). 
Role of Flight ratio within runeasi - Running Gait Analysis App
Runeasi, a scientifically validated running gait analysis app, has incorporated Flight Ratio as a key component in assessing a runner's technique. By using Flight Ratio alongside other spatiotemporal parameters such as running cadence and ground contact time, Runeasi provides objective and valuable information on what strategy a runner is using.
By analyzing Flight Ratio and other metrics, Runeasi aids in building a comprehensive runner running quality profile. This profile provides detailed insights into a runner's performance and sheds light on how well they are executing their running technique. Understanding this profile can help runners identify areas for improvement and optimize their performance.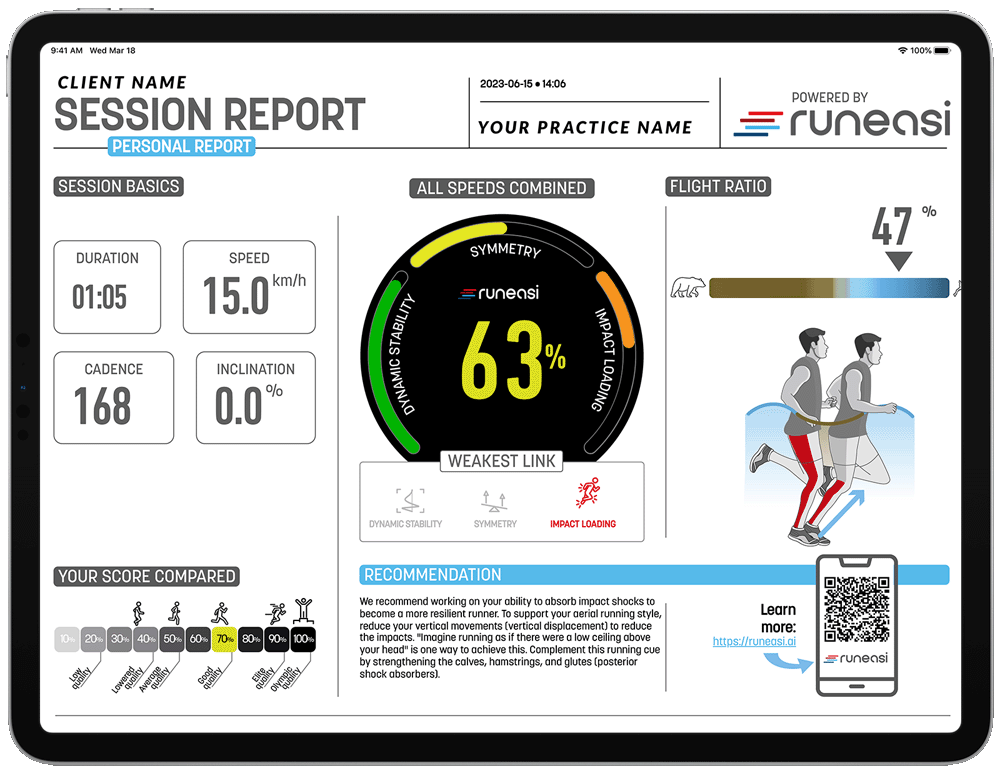 Flight Ratio is a critical biomechanical parameter that plays a significant role in evaluating running technique. By accounting for the time spent in the air and on the ground during running, it offers valuable insights into a runner's gait and kinematics. With the integration of Flight Ratio into the Runeasi running gait analysis app, runners can now access objective and scientific information about their performance, enabling them to refine their technique and achieve their running goals more effectively.