Marathoner with patellofemoral pain - running gait retraining
Welcome to this insightful analysis by Gabby Callagy, a distinguished doctor of physical therapy, specializing in gait analysis and athletic performance. In this case study, we delve into the journey of a marathon runner grappling with patellofemoral knee pain. Explore the impact of objective running gait analysis on enhancing running gait retraining interventions while providing crucial confirmation of their effectiveness.
A marathoner with BQ goals, recently finishing the Boston Marathon. Despite her achievements, she battled numerous aches and pains throughout training, with the right side (R) being particularly affected. During the race, she experienced knee tightness and pain on the right side, which continues to linger. Her history includes R ACL reconstruction, leading to noticeable weakness on the R side during testing and movement.
diagnosis: Patellofemoral pain
This is a classic case of runner's knee or patellofemoral pain syndrome. Her significant weakness on the R side, particularly in the quad, dates back to her ACL surgery. As a result, her shock-absorption ability is compromised, evident during the initial gradual downhill miles of the Boston Marathon. The inadequate strength and capacity to absorb shock led to increased stress on the patellofemoral joint, bearing the brunt of the impact.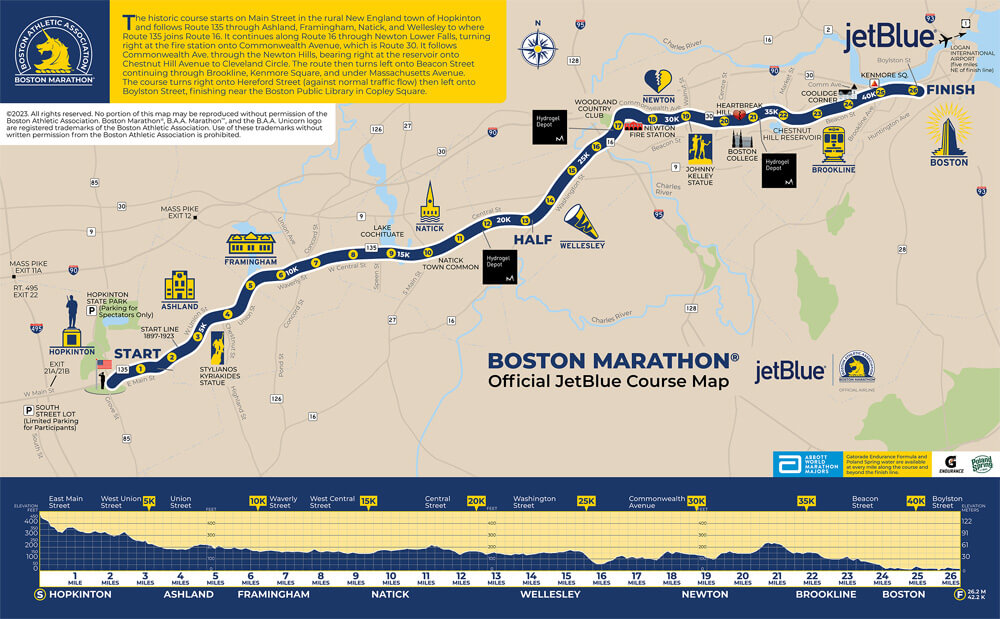 Following her ACL injury, the runner subconsciously adopted a significantly shortened stride, presumably to minimize impact. This resulted in borderline under-striding and a high flight ratio, creating a bouncy gait. Notably, her shock absorption capacity and dynamic stability were notably worse on the right side (R), leading to higher impacts on the left (L) in an attempt to offset pain and weakness when loading the R side.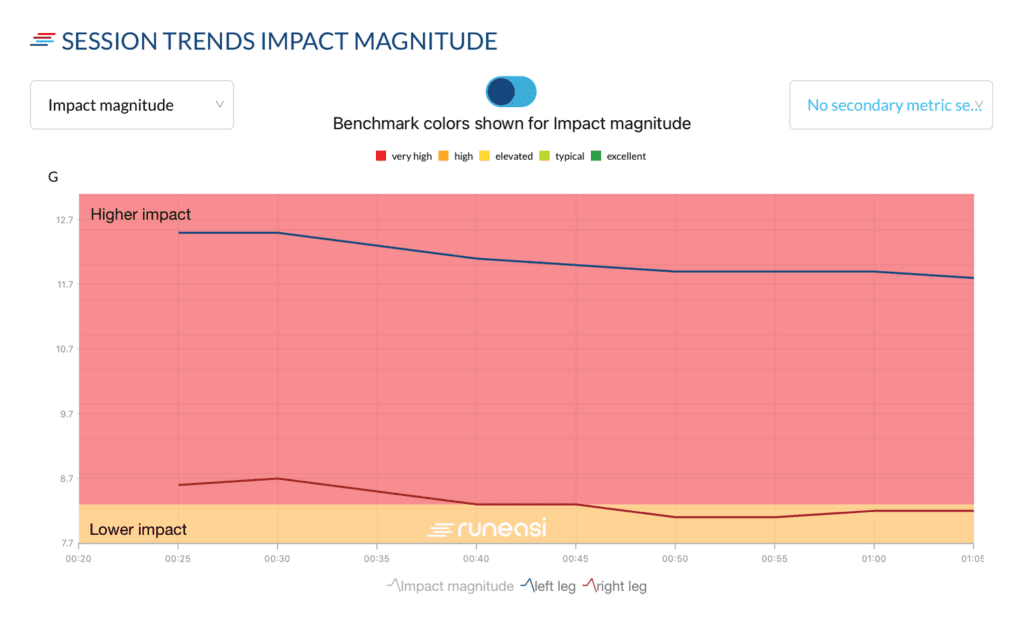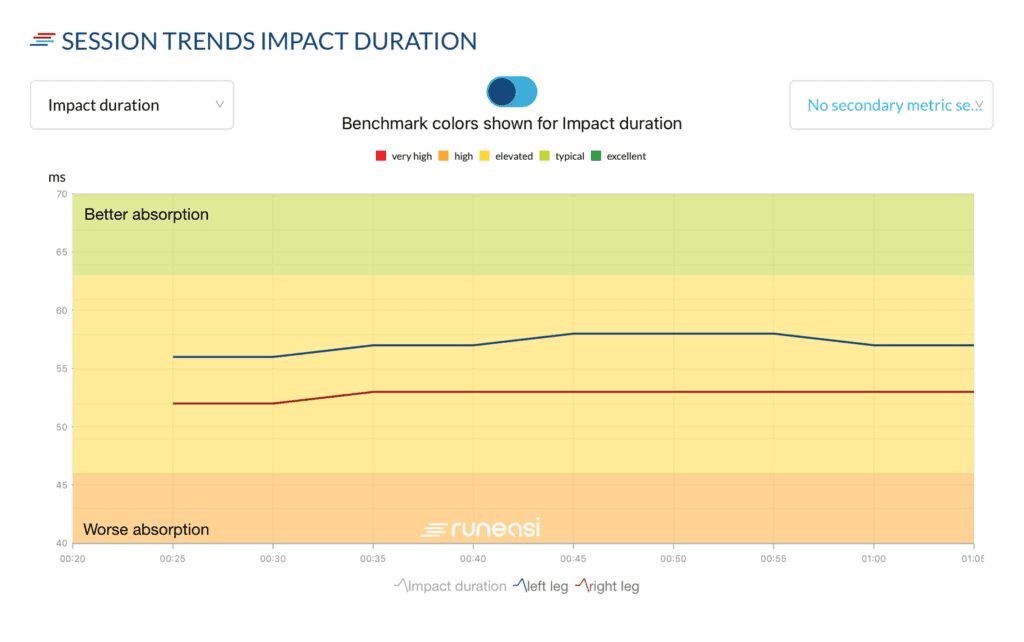 Running gait retraining intervention
Our primary focus was strengthening the right leg with intense single-leg exercises and enhancing shock absorption through plyometrics. However, given her BQ goals in the Spring, we sought a short-term solution to reduce impacts and pain. We experimented with cadence adjustments—initially raising it to 180, but her running quality worsened. Eventually, we settled on a cadence of 162, which successfully reduced her vertical oscillation and minimized impacts, as shown in the graphs below. With this strategic approach, we are confident in helping her achieve her BQ dreams while managing her current concerns effectively.